Smashing 'debut' for BoldMove Nation at IAAPA Expo Barcelona
Warm welcome for interactive Smash & Reload dark ride

Brussels, 12 October 2021 - BoldMove Nation's successful debut at IAAPA Expo provided proof of the current demand for fun and immersive but affordable indoor family attractions. ​ "Our engaged partners Polymorph, AdventureLAB, Chauvet, Triotech, DWL and Mediatoon Licensing contributed actively to the booth and activities during the show. It's been great to shine together, forging alliances and friendships to create happier worlds for our customers." says Anja D'Hondt, Managing Partner of BoldMove Nation, regarding the company's first major trade show participation with its team of seasoned industry experts.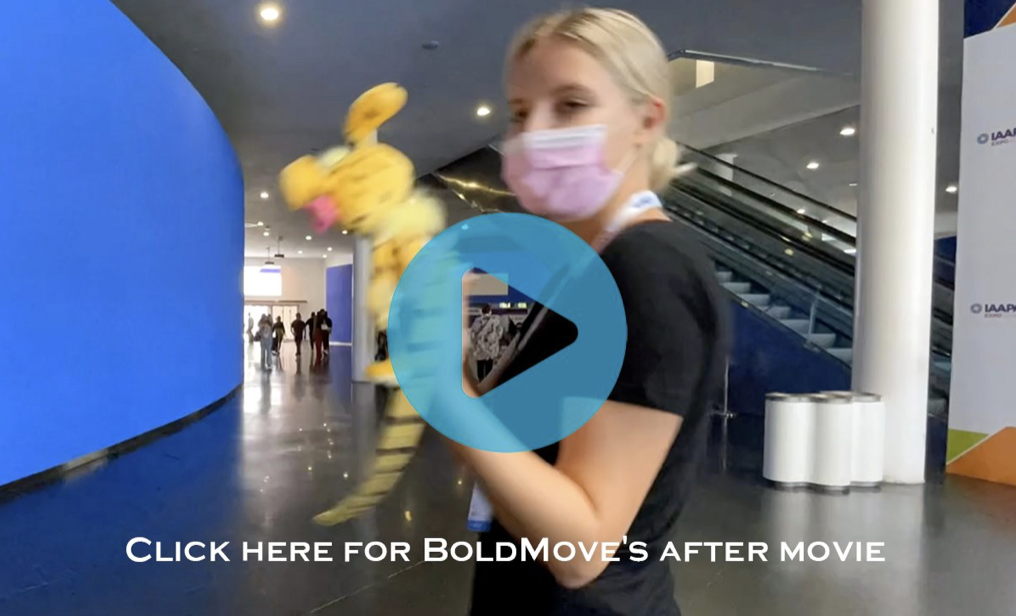 Benoit Cornet, CEO of BoldMove adds: "With visitors returning to the parks, happiness and relief was in the air so our Smash & Reload dark ride was warmly welcomed! It fits exactly the current need of regional parks for an affordable and fun indoor family attraction. ​ The interactive Smash & Reload dark ride combines an easy gameplay with hilarious TooMush IP and action-based shooting, all on a compact footprint with high throughput. Park owners can create a unique experience, accessible to all ages and still challenging with a high-scoring application. This dark ride infrastructure and philosophy brings the dark ride truly back to its essence, without compromizing on fun. More than just a concept, a miniature 3D Smash & Reload clearly proofed the dynamics of that future star ride."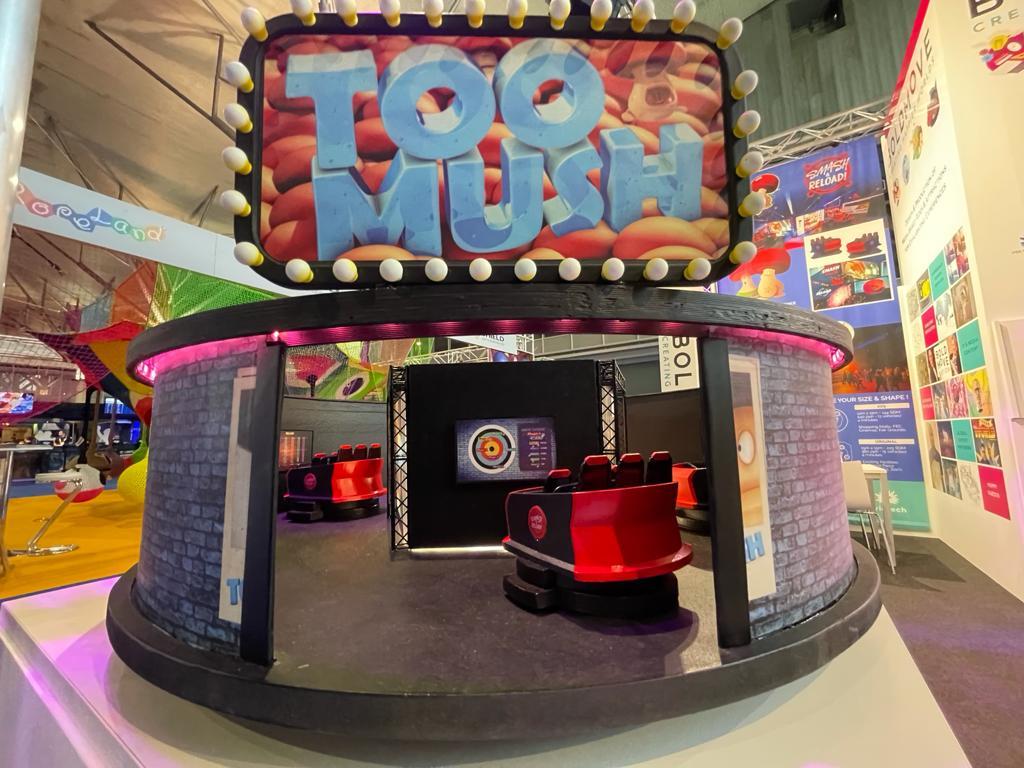 Benoit Cornet also presented at TEA's SATE conference in Portaventura on 'Emotional Bonding 2.0 through Technologies'. Did you know the first pepper ghost dates back 450 years ago? ​ And that one of the first modern animatronic was no more than a a pooping duck? A moving, inspiring and interesting presentation with many cases where emotions sometimes cross an ethical border. This event also showed that creative forces in our industry still "have the touch" as experienced at a crazy Pirates banquet between the hyper modern Ferrari pavillion and the romantic palaces of Venice. 

The BoldMove team and partners are now gearing up for IAAPA in Orlando middle of November and LeisurUp/Mapic in Cannes early December. So make sure to schedule a face2face or online appointment for an animated presentation on the Houba indoor experience centres, Smash & Reload dark ride or AR Hybrid Quest adventure trail.