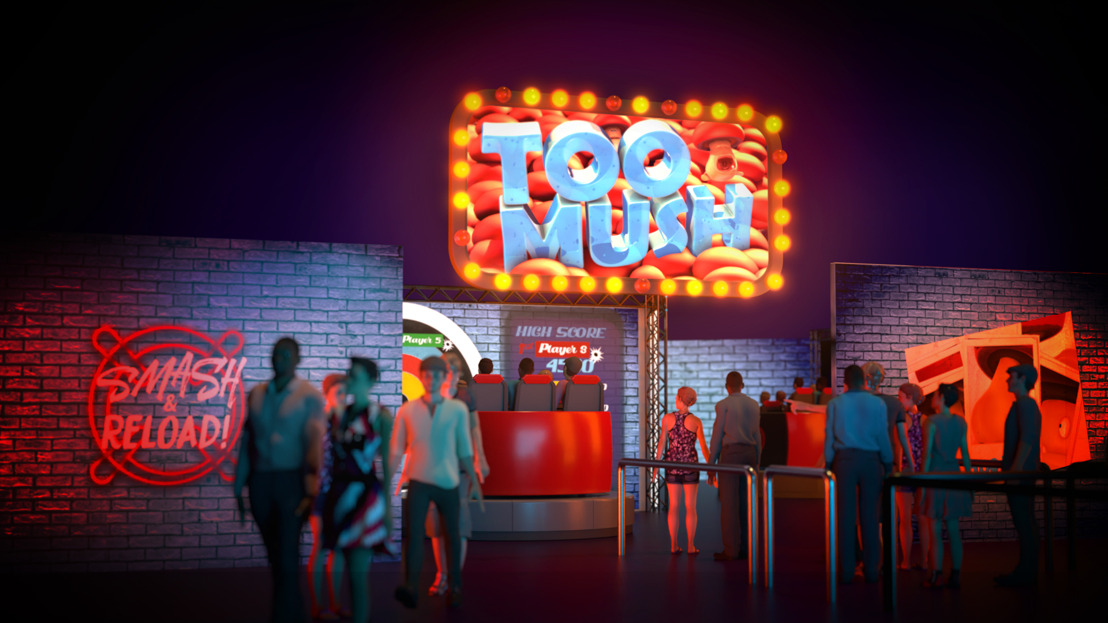 BoldMove presents new IP 'TooMush' for Smash & Reload dark ride family
Hilarious IP complements extended range of compact and smart dark rides
Brussels, 24 September 2020 - Introduced earlier this year, the compact and double-action Smash & Reload dark ride, has matured into a complete ride family. Smash & Reload brings a dynamic and easy gameplay for all ages on a compact footprint with high throughput at a very competitive price. Thanks to its versatility, it's the ideal solution for regional theme parks, FECs, shopping malls, zoos and leisure centres to attract more visitors and to make maximum use of their infrastructure, whether an existing or new one.
BoldMove now proudly announces the brand new 'TooMush' IP. Partnering company Polymorph, located near Rennes in France, designed a fun and easy IP that perfectly fits the Smash & Reload concept. The 'TooMush' story starts in a peaceful and beautiful forest where the cute yet rapidly expanding 'Mushies' are being exposed to nasty pollution and turn into horrible creatures. Yet they continue to multiply at a high pace that will become a real threat to the citizens. The players have to stop this by restoring the nasty 'Mushies' into their original state. A high scoring formula ensures team competitiveness and repetitiveness. The scoreboard at the end of the game can be combined with an optional hall of fame with the player's action photos. An attractive 'TooMush' merchandising programme can be set up through an adjacent onsite shop.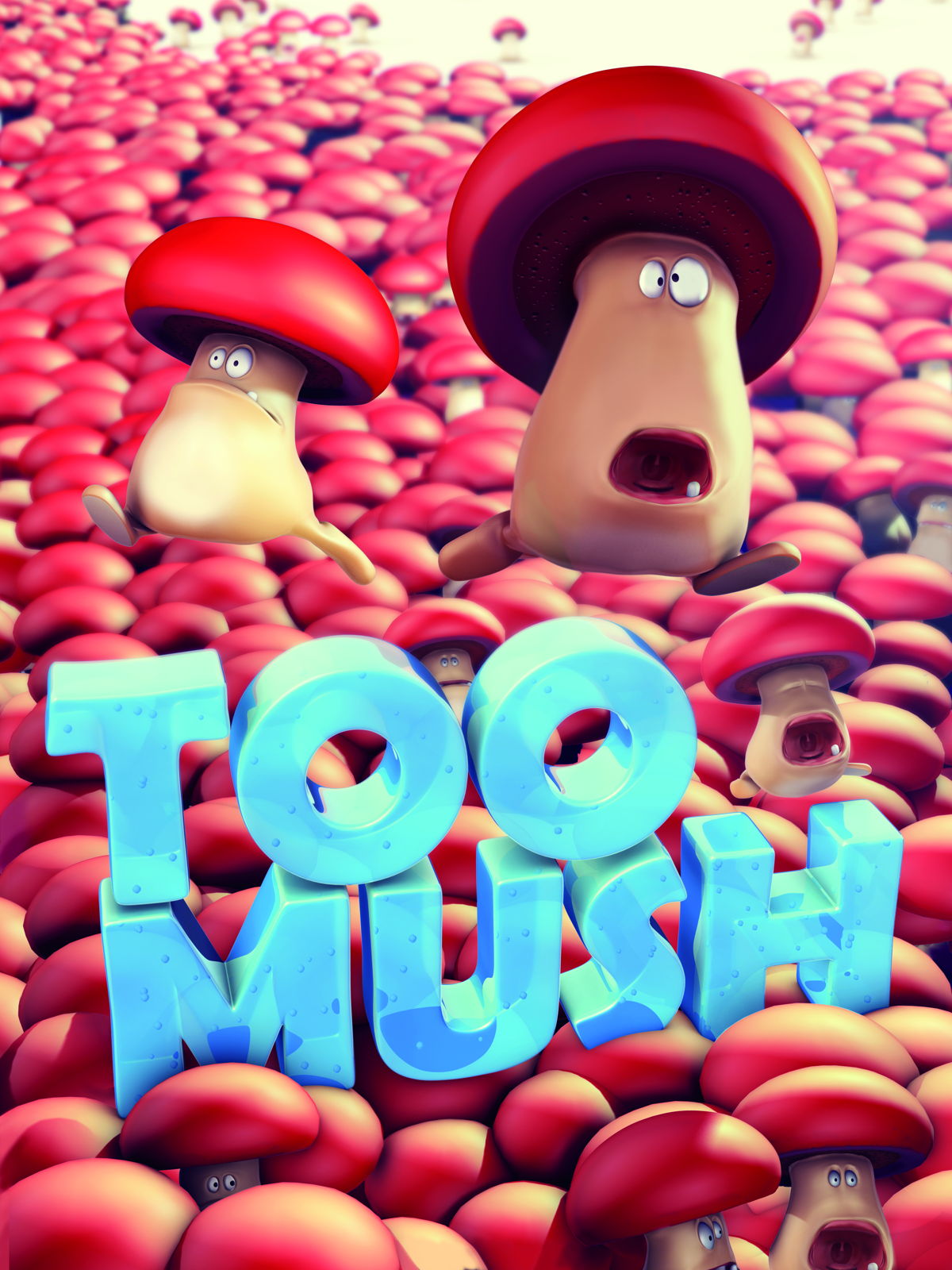 Fabrice Guichard, CEO of Polymorph explains: "It's important to offer a fitting IP to a dark ride like Smash & Reload, with characters that are easy to understand and shoot at. We kept the storyline very clear and linear as in only 4 minutes players want to enjoy the game without having to get their head around complex stories, competitive setups and gameplay. The mission is simple: save the city by restoring nasty transformed Mushies. Although they are very straightforward, we have put some personality in the characters with facial expressions and physical traits like a tattoo and other small touches. It's just so much fun to watch them expand and float all over the screens, and it's even more satisfying to disactivate them as fast as possible. We enjoyed the design and development process with Benoit and it's great to see it all come together now into a fun and dynamic ride."
Smart use of technologies & infrastructure
Smash & Reload can easily be adapted to acommocate other or customized IPs. It is now available in three versions: XXS is ultra-compact at 12x12m footprint and runs on a track-based system with 6-person vehicle. The original version can also be trackless at a throughput of 360 people per hour and a 15x15m footprint. The XXL system is fast and adjusted to the infrastructure, or vice versa, and can accommodate 500 or even 700 people in its largest version. The trackless vehicles by Rogue Rides use a laser guided system, and the track-based ones are powered by Gosetto with Dual Rail.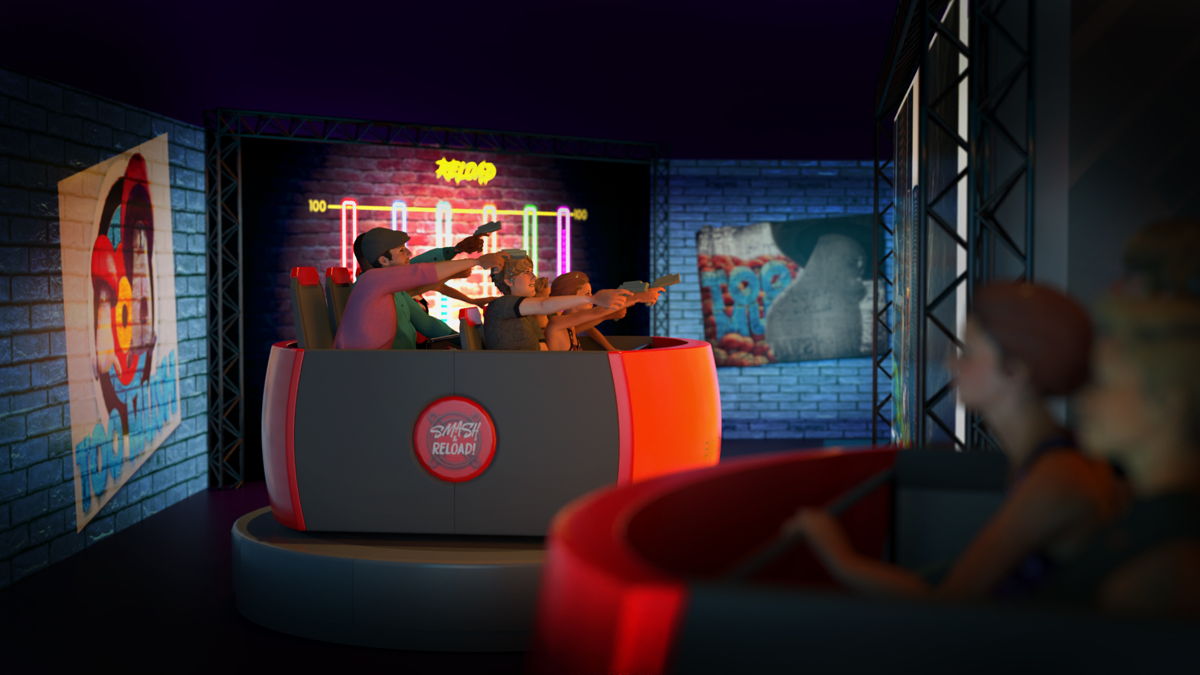 All technologies are designed and delivered by BoldMove partners with years of expertise in proven attractions worldwide. For Smash & Reload the technologies have been smartly refit to tight budgets and limited infrastructures. A centralized projection system keeps the entire attraction compact, and maintenancy savvy, yet without compromising on fun. Equipped with a smart sound system and exciting light & projection technologies, visitors can enjoy an energetic and thrilling atmosphere. Already at the entrance, spectators can view on giant leaderboards how everyone is enjoying the ride.
BoldMove's Captain of Creative Minds and CEO Benoit Cornet concludes: "This is what BoldMove is all about, creating happier worlds with fun and memorable visitor experiences. Smash & Reload has generated lots of interest, and we have other versions lined up to fit specific IP's and even a karaoke version ! Furthermore, our team is available to design and build new concepts or attractions that fit the customer needs and venues. There is a lot in our creative pipeline and we are enjoying valuable feedback from our partners and the market, so watch this space for more to come soon!"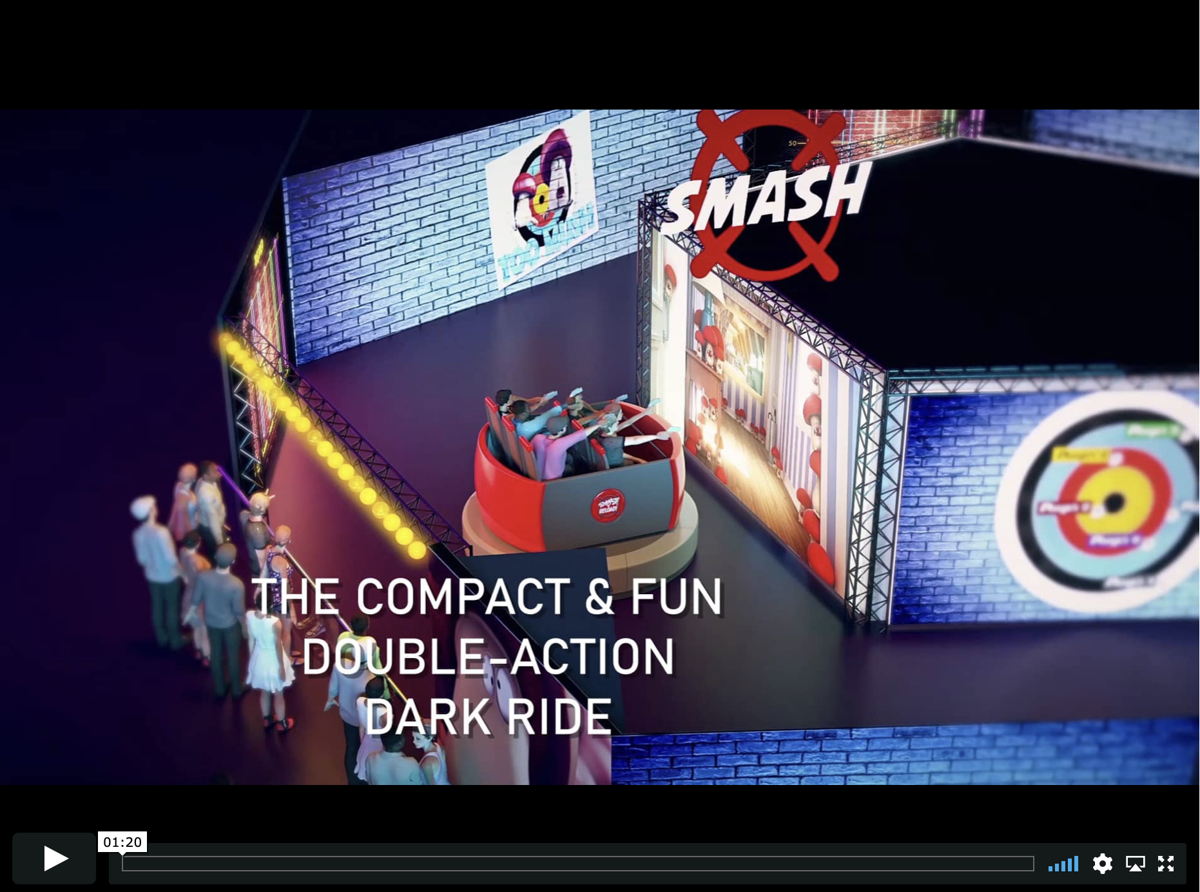 BoldMove Nation brings the finest players in the market together into a strong network of trustworthy partners with outstanding market, creative and technology expertise. Together they cover every field of the entertainment industry, from attraction design to interactive technology, from ride engineering to projection, from light & video design to theming, from storytelling to crowd management, from media content to IP development, from project management and consulting to PR & marketing services.