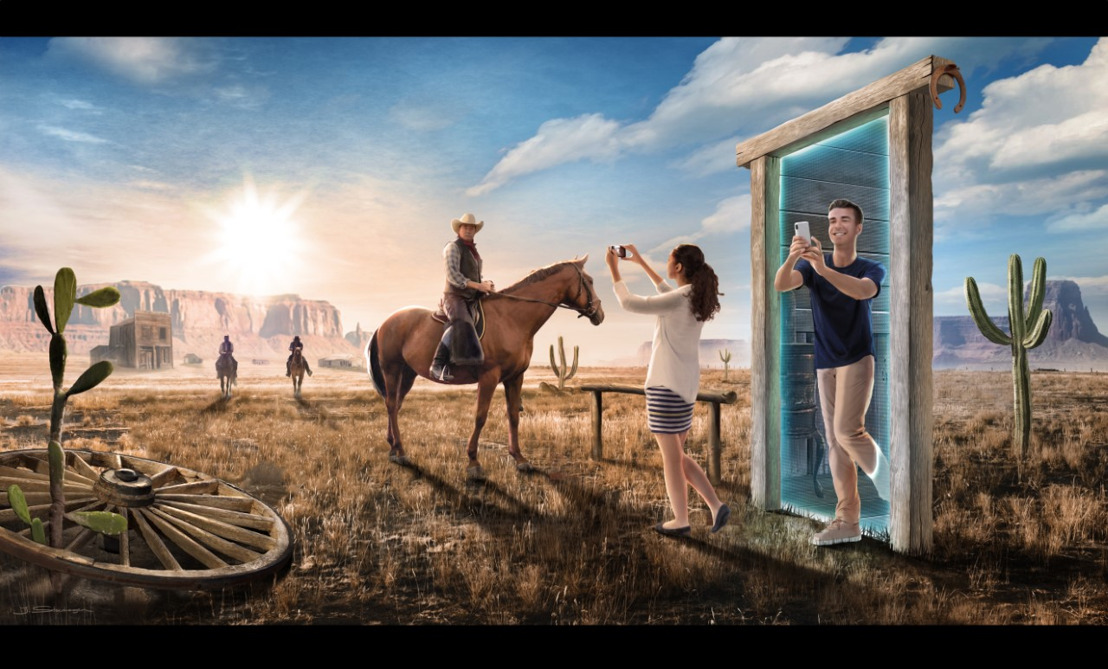 BoldMove presents new 'AR Quest', the first hybrid augmented reality solution for parks & leisure venues
'On-show' at Blooloop V-Expo, alongside new Sing & Rise ride and TooMush IP with Smash & Reload
Brussels, Belgium, 8 October 2020 – BoldMove presents at Blooloop V-Expo its groundbreaking 'AR Quest', the very first hybrid augmented reality solution for theme parks and leisure venues. The AR Quest is a mixed reality game, developed by BoldMove together with technology partner ActiveMe. It takes place in a dedicated or themed area, entered via a virtual gate at a physical location and finishing in a themed treasure room. Inbetween, guests are guided to different virtual or physical places. Their quest is made even more exciting as they have to be fast, swiping away virtual bad guys while getting tips from the good ones. Besides an engaging and superfun way to discover the park, this interactive treasure hunt offers a lot of opportunities for promotion and marketing, optimizing visitor flows and existing infrastructure.
Quentin Pringiers, CEO of ActiveMe, explains: "It's been fun to develop a solution for theme parks and leisure centres. We have all the proven technology in house and work closely with BoldMove experts to apply this to the new AR Quest application with fitting gameplay and attraction setting, in this case a Wild West treasure hunt. It's just the first step as we see many great opportunities in the entertainment industry with BoldMove Nation."
The entire quest is done on the visitor's own smartphone, spreading visitors across the park or venue for social distancing. There are therefore no specific devices to distribute, track and maintain, making it a totally worry-free solution. The gameplay is very intuitive and invites visitors to improve scoring, whilst the park's intervention is limited to laying out the path, or adjusting it to the times of day. BoldMove can undertake the entire deployment of the game and attraction setting, thanks to its extensive skills and expertise: from building the stories, implementing the scenes and tools, up to mapping the park areas. The AR Quest can be customized to themes like cowboy, pirates or spacemen, with an extra seasonal dimension or adjusted for corporate teambuilding and private events like anniversaries. Players can share their scoring and pictures via social media, whilst park owners can capture data and guide visitors to shops or other facilities.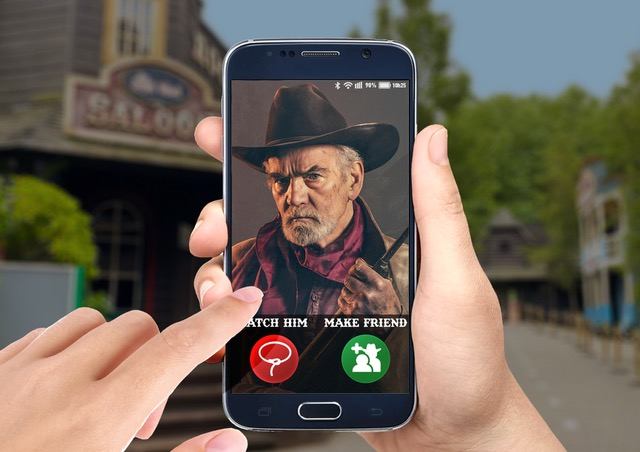 BoldMove @Blooloop V-Expo
BoldMove is happy to announce its participation in Blooloop V-Expo from 13 to 15 October 2020. On its virtual booth, BoldMove wants to liaise with everyone interested in creating happier worlds together for regional theme parks, FECs, shopping malls, zoos and leisure centres. It will be a great opportunity to discuss future plans and expectations directly with park and venue owners. Register free here and visit us at V-Expo!
Benoit Cornet, BoldMove CEO and Captain of Creative Minds explains: "Our mission is to define and develop the right solution for each customer and venue. With BoldMove Nation we can rely on an impressive line-up of preferred technology partners, yet remaining independent to choose the ones most suitable for each project." Meanwhile a range of standard solutions have been developed, which are merely a starting point as all can be customized, from size and format to media, IP and theming. The international BoldMove team advises, creates, builds and markets custom-made attractions with or around the most fitting technologies for any venue around the globe.
NEW! Introducing: Sing & Rise karaoke version
Building on the Smash & Reload dark ride platform and double-action concept, BoldMove developed a fun karaoke version where a team can rise to superstar status with fun coaching. Participants start out in a garage for tuning and 'sound checks', moving all the way up to glory in an international Eurovision-style setting with impressive sound and lighting, and cheering audiences. They get inspired by their idols and favorite singers, climbing the steps of success from humble start to global fame – at least within the ride, which also works with a high score setting and Hall of Fame. Vehicles are shaped as mini-stages with old-fashioned looking microphones and accommodate two times three players. The gameplay is based on proven technology similar to Guitar Hero, with high-tech projection, sound and light technology by BoldMove partners. Outside leaderboards show the fun and action to outside spectators with special effects. Get crazy, it's showtime!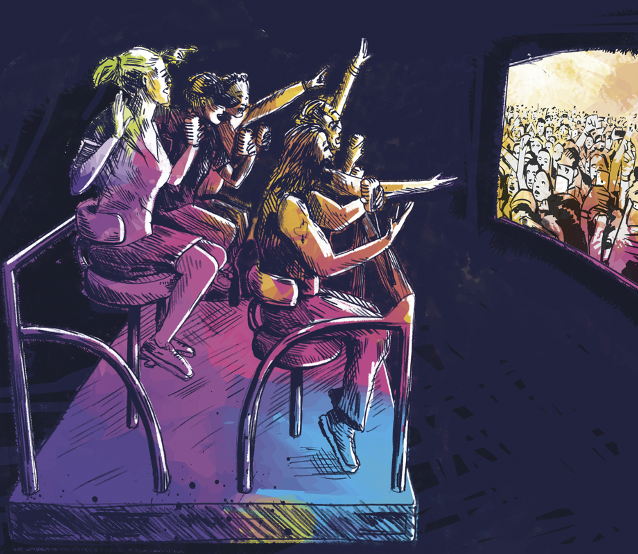 NEW! TooMush IP for extended Smash & Reload dark ride family
The compact and double-action Smash & Reload dark ride was introduced earlier this year and has matured into a complete ride family. It brings a dynamic and easy gameplay for all ages on a compact footprint with high throughput at a very competitive price, with track-based vehicles by partner Gosetto and trackless ones by Rogue Rides. Partnering company Polymorph, located near Rennes in France, designed a fun IP 'TooMush' that perfectly matches the Smash & Reload concept.
Fabrice Guichard, CEO of Polymorph explains: "It's important to offer a fitting IP to a dark ride like Smash & Reload, with characters that are easy to understand and shoot at. We kept the storyline very clear and linear as in only 4 minutes players want to enjoy the game without having to get their head around complex stories, competitive setups and gameplay."